Shengrun Technology Bluetooth 4.2 Module: HY-40R204P
From the application level, the birth of Bluetooth Low Energy (BLE) has a subversive significance for IoT applications. At present, more used on most mobile devices is Bluetooth 4.2, and the biggest feature of the Bluetooth 4.2 standard is: faster data transmission, stronger privacy function, and IPv6 network support.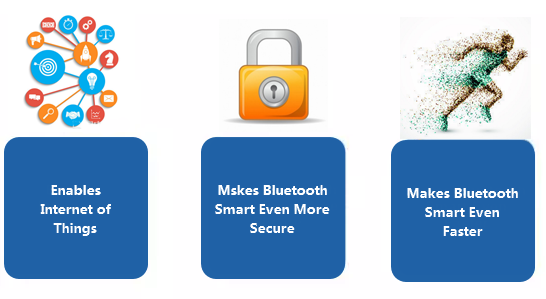 Bluetooth 4.2 standard IPv6 network support, allowing multiple Bluetooth smart devices to access the local area network or the Internet through a terminal. The emergence of Bluetooth 4.2 (BLE) brings low power consumption and one-to-many working mode and increases the difficulty of Bluetooth development. In order to reduce the difficulty of Bluetooth application development, Shengrun Technology has launched a low The BLE module with power consumption and small size supports Bluetooth 4.2 (firmware upgrade supports Bluetooth 5)-HY-40R204P.
HY-40R204P features
> Based on BLE 4.2 protocol, support upgrade Bluetooth 5.0
> Support master mode, slave mode
> Default 20ms connection interval, fast connection
> Serial data packet length, single link version supports up to 248Byte, multi-connection version supports up to 20Byte
> High-speed two-way transparent transmission forwarding, the fastest two-way up to 12KByte / s (single link large packet transmission)
>Really low power standby mode
> Support command / data communication switch freely
HY-40R204P Product Features
Hardware parameters

Module

HY-40R204P

Chip

TI CC2640R2F

Antenna

PCB Antenna

Size


17.9*11.59*2.0/2.6(with shield case)mm




Software parameters

Command structure

AT command (refer to specification)

Working mode

Master device mode, slave device mode, broadcast mode

Secondary development

Support customer secondary development and provide app SDK

Mode configuration

Digital transmission mode / command mode

Wireless parameters

Modulation mode

GFSK

Frequency range

2402-2480MHZ(2.4G ISM)

Transmission rate

12K / S (no encryption, single connection, single packet 248 bytes / 20ms)

1K/s(no encryption, can be connected by 4 hosts at the same time, single packet 20 bytes / 20ms)

Transmit power

-21- + 5dBm (user can set through software programming)

Transmission distance

>100M(distance)

Ohers

Certification

BQB / FCC / IC / RED / ROHS / REACH

Working environment

Working temperature: -40 ℃ ~ + 85 ℃

Storage temperature: -40 ℃ ~ + 85 ℃

Working current

Active-Mode RX:5.9 mA max

Active-Mode TX at 0 dBm:6.1 mA max

Active-Mode TX at +5 dBm:9.1 mA max

Sleep:3.54µA avg

Data transmission:2.75 mA avg
Application of Bluetooth 4.2 (BLE) in smart lock

HY-40R204P has a built-in complete wireless protocol stack and supports serial port transparent transmission mode. Users can quickly use it without cumbersome RF hardware design or wireless protocol development, greatly reducing R & D investment cost and shortening product development cycle.
Smart lock is based on the original traditional lock, adding a low-power Bluetooth transparent transmission module to achieve mobile phone Bluetooth protocol docking. The smartphone calls the Bluetooth service through the APP, sends instructions, and the smart lock receives the Bluetooth instruction, and then controls the switch of the smart lock.
Shengrun Technology BLE 4.2 Bluetooth Module
Shengrun Technology's BLE 4.2 Bluetooth module is based on the Texas Instruments (TI) solution and supports the Bluetooth 4.2 BLE protocol stack. The product has the advantages of good performance, low power consumption, high receiving sensitivity, long transmission distance, and supports UART / SPI data interface. The product can be better embedded in the customer's product application, while supporting the customer's secondary development needs.