Bluetooth Vape solution
With the hot development of the E-cigarette industry, the investment of the major program companies in the field of E-cigarettes has been highlighted, which has contributed to the advancement of the E-cigarette technology and the way of the fashion. As a senior Bluetooth solution service provider, Shengrun Technology is no exception. By adding Bluetooth function in the E-cigarette, establish a connection with mobile phone and make a series of settings to realize monitoring and control anytime, anywhere.
The popularity of E-cigarette, the customer base is getting bigger together, Bluetooth is connected to mobile phones for E-cigarette, controling and get rid of a single label for "smoking cessation products". The combination of Bluetooth, APP, cloud with e-cigarettes can bring a new interactive experience, understand smoking habits anytime and anywhere, and cloud servers to create a fully functional health service platform.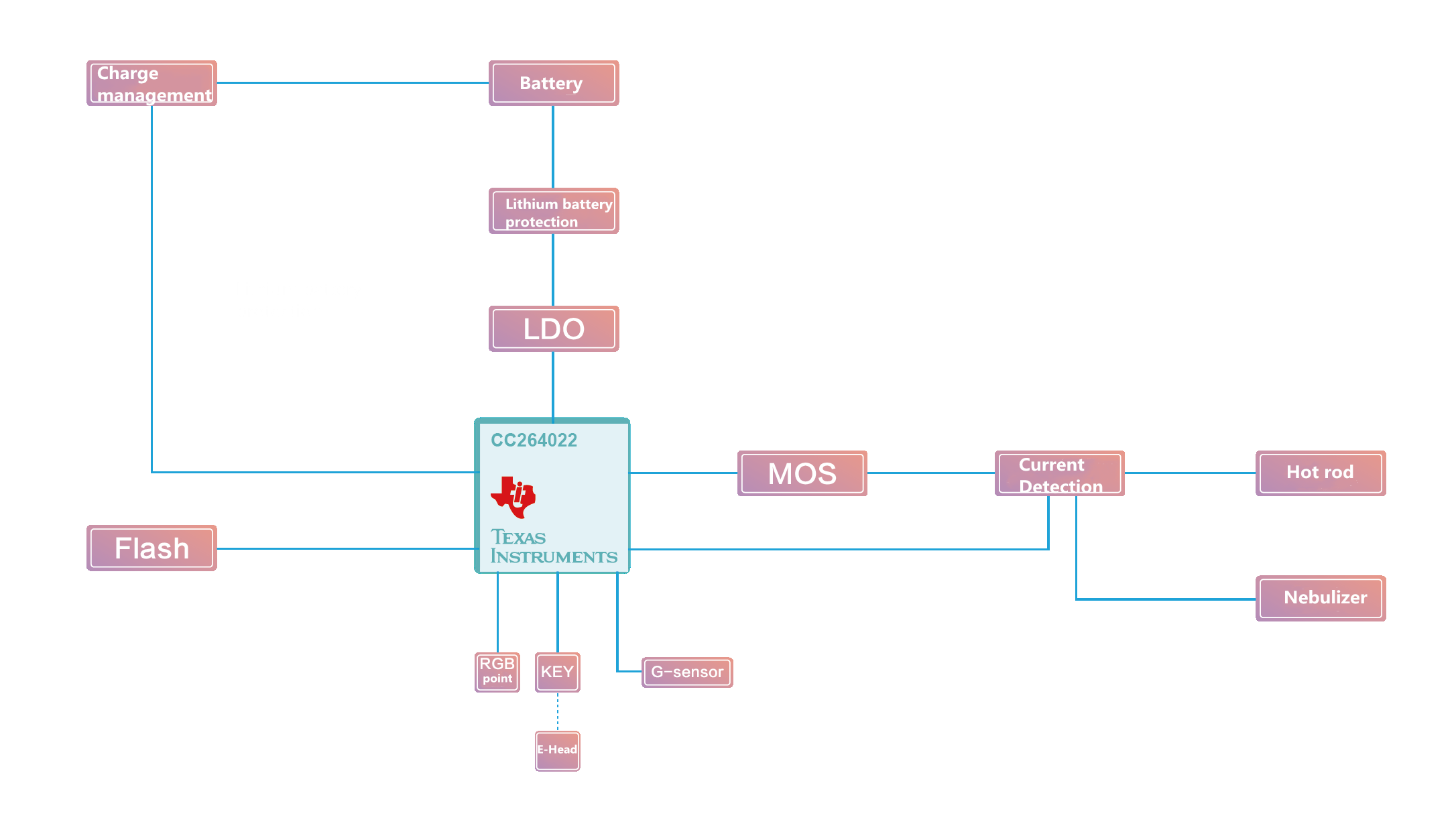 The upgraded Bluetooth E-cigarette solution is compatible with the Bluetooth BLE protocol, combine with mobile APP to activate the device through users registration. According to relevant regulations, China prohibits the sale of E-cigarettes to minors. Therefore, the upgrade technology Bluetooth E-cigarette solution can use Bluetooth technology to limit the use E-cigarette for minors and achieve age control; for users who meet the regulations, not only can enjoy the pleasure of smoking anytime, anywhere, but also can check personal smoking habits through mobile APP, Personal smoking records are uploaded to the cloud server for health management advice.
Shengrun Provide following for you:
1) Product level solutions;

2) Complete PCBA control board;

3) Software technical support;

4) APP design (iOS and Android dual platform);

5) Cloud platform technical support.
6) Integrated Data information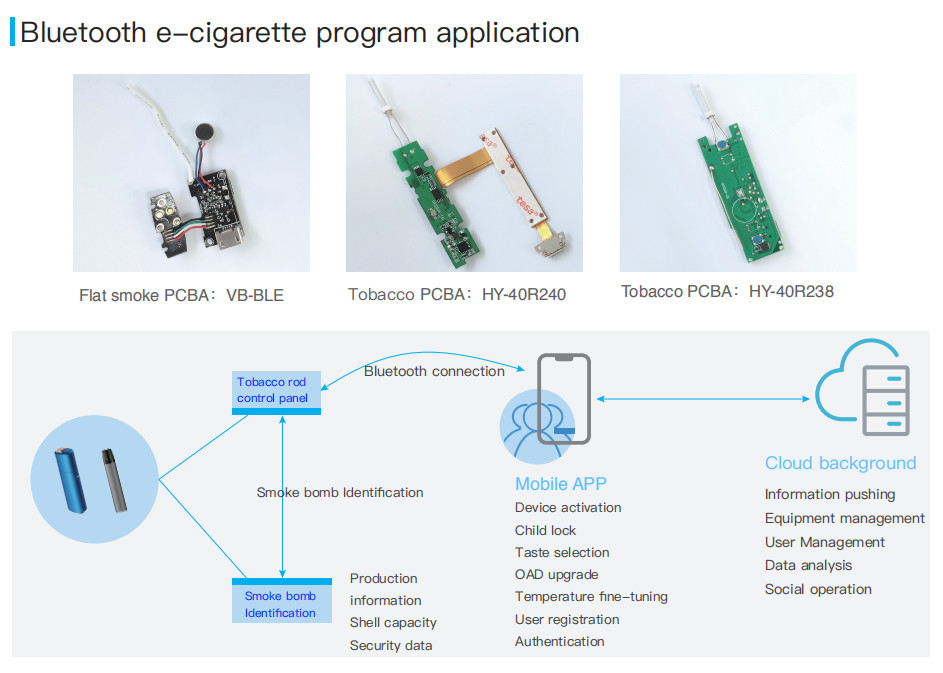 The Bluetooth e-cigarette solution is a new e-cigarette solution developed by TTCIOTSDK using Bluetooth BLE technology as a highlight. The solution adopts the Bluetooth single chip method to achieve cost saving, reduce power consumption and volume, and cooperate with the smart phone APP.
Achieve multi-mode regulation of smoking taste, and also synchronize user usage data to the cloud to provide users with visual data analysis for tobacco control and smoking cessation purposes.

The program can provide one-stop delivery service for customers, from software and hardware of the control board to the mobile APP platform, to the background access, and provide a development-free public version platform, as well as brand-specific customized development. ultimately provide PCBA's quantitative production testing and other supply services to comprehensively solve the technical difficulties for customers.